Savoy cabbage with mushroom cream soup and rice noodles (Kritharaki)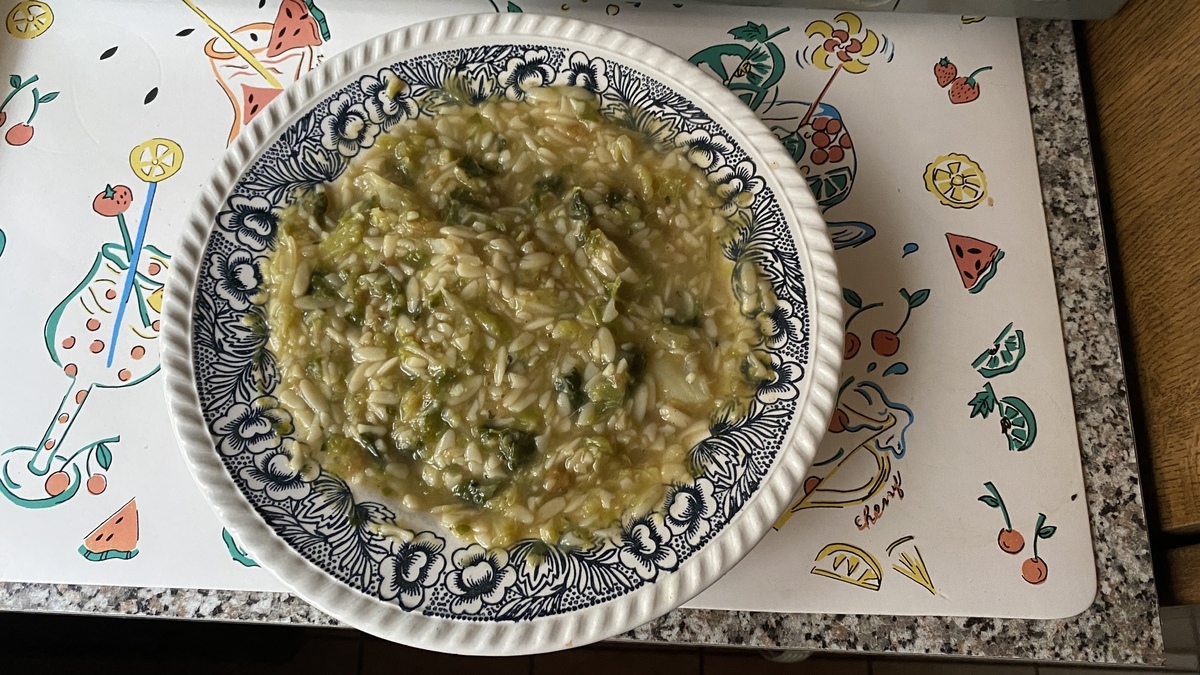 We love our healthy savoy cabbage
In Hesse he is affectionately called "Wersching". (You have to pronounce it badly, "Weeersching", with a long "e"). Enough of the introductory course "Hessian for Beginners". Since the preparation is so quick, we also save the explanatory YouTube video today. Maybe next time.
As you can see clearly: we have a lot of time for other things ...
Ingredients (again):
1 savoy cabbage
1 bag of soup per half a savoy cabbage (here mushroom cream soup, I have already made it with many other soups)
1 cup of Greek rice noodles / kritharaki noodles per half a savoy cabbage
3 large cloves of garlic per half a savoy cabbage (if you are not on a date today or need to go to the dentist / family doctor / boss)
1 level teaspoon of salt per half a savoy cabbage
1 level teaspoon of pepper per half a savoy cabbage
For hard meat eaters like me, another glass of "Frankfurt Sausages", usually 5 pieces, cut into slices and put in the saucepan.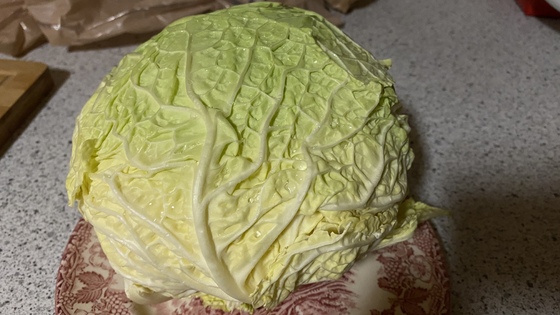 Manual:
Wash the savoy cabbage, break off the leaves from the stalk, and then cut into pieces the size of a thumb. Put these in a sufficiently large saucepan half filled with water and bring to the boil. In the meantime, you can peel the cloves of garlic and either chop them up with a knife or put them through a garlic press. I did the latter because it is quicker and more labor-saving.
As soon as the water boils, you can add the rice noodles. After 10 minutes of cooking, the garlic, the bag of soup and something meaty are added, if desired. My meatless day is not until tomorrow, so the sausage slices slide gallantly into the boiling broth. Wonderful, isn't it ...
It is really a matter of taste which soup you choose. In my case, I only had two packs of cream of mushroom soup. I would have also taken tomato soup or wedding noodle soup.
As soon as the noodles are soft and cooked, the culinary gold piece is also ready.
Good Appetite!